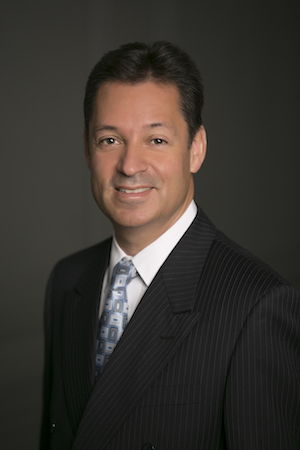 Frank began his career in financial services as a broker with Smith Barney in 1993. After 13 years, he moved his practice to Wachovia, which was eventually acquired by Wells Fargo. Frank always felt there was a better way to help his clients. He decided to shift his focus from product-based selling to a goals-based approach in an effort to always provide what is best for his clients. It is more about providing sound financial advice with the goal of long term rewards than short term gains.
In 2008, Frank earned the CFP® certification, a certification awarded by the Certified Financial Planner Board of Standards. Financial planning was more aligned with the way Frank wanted to work with his clients and in 2017 he decided to establish an independent firm, which is now Globe & Anchor Wealth Management & Financial Planning, LLC. The firm is a Registered Investment Advisor (RIA) with a focus on delivering financial advice that has a fiduciary duty to its clients.
As a CFP® professional, Frank helps provide his clients with comprehensive financial advice, including evaluating the impact of taxes, estate planning, insurance, investments and retirement planning services. "I evaluate someone's entire portfolio and make adjustments accordingly. It's an approach that's comprehensive and helps provide my clients with clear path forward."
In addition, Frank also provides advice on end-of-life and long-term care planning, including legacy giving through donor-advised funds, charitable IRA distributions and charitable remainder trusts.
What sets Frank apart it that he has a wealth of experience and he says that "he's seen it all over the last several decades" including weathering the collapse of the dot-com bubble, the 2008 financial crisis, and most recently the turmoil from the pandemic and the sudden shift in interest rates. He understands that markets shift, economies fluctuate and unexpected things like pandemics happen. His vast experience in dealing with ever-changing markets and the knowledge that comes with being a CERTIFIED FINANCIAL PLANNER™ practitioner, allows him to continue to be dedicated to helping his clients meet their long-term financial goals. His dedication to his clients is evident in the long-term, sometimes multi-decade relationships that he has with many of his clients, now working with some second and third generation families.
Frank graduated from San Francisco State University with a degree in Economics. He is also a veteran of the United States Marine Corp and received an Honorable Discharge with the rank of Sergeant. He is an avid cyclist, enjoys soccer and coached youth soccer for many years in his hometown of Clayton where he lives with his wife Martha.
Globe & Anchor Wealth Management & Financial Planning, LLC is a registered investment adviser. Advisory services are only offered to clients or prospective clients where Globe & Anchor Wealth Management & Financial Planning, LLC and its representatives are properly licensed or exempt from licensure. This website is solely for informational purposes. Past performance is no guarantee of future returns. Investing involves risk and possible loss of principal capital. No advice may be rendered by Globe & Anchor Wealth Management & Financial Planning, LLC unless a client service agreement is in place.